Bra, being a very small piece of apparel, is yet very essential part of daily clothing of women. Apart from enhancing your appearance and making you look great, the other important function of bra is to support your breasts. Hence, it is very must to find a perfect fit bra but the task is not so easy. And what is even more difficult than that is taking care of your bras. You have to wear them almost on the daily basis and bras are delicate and can be ruined easily. The quality bras are pretty expensive and nobody wants to see them ruined in couple months. In this post, we have discussed on how you can take care of your bra.
There are various points that you should remember while taking care of your bra. Who doesn't want their bras to last more than a year? Your bra will last long and keep on doing its functions only if you take proper care of your bra. Here is how you can treat your bras better..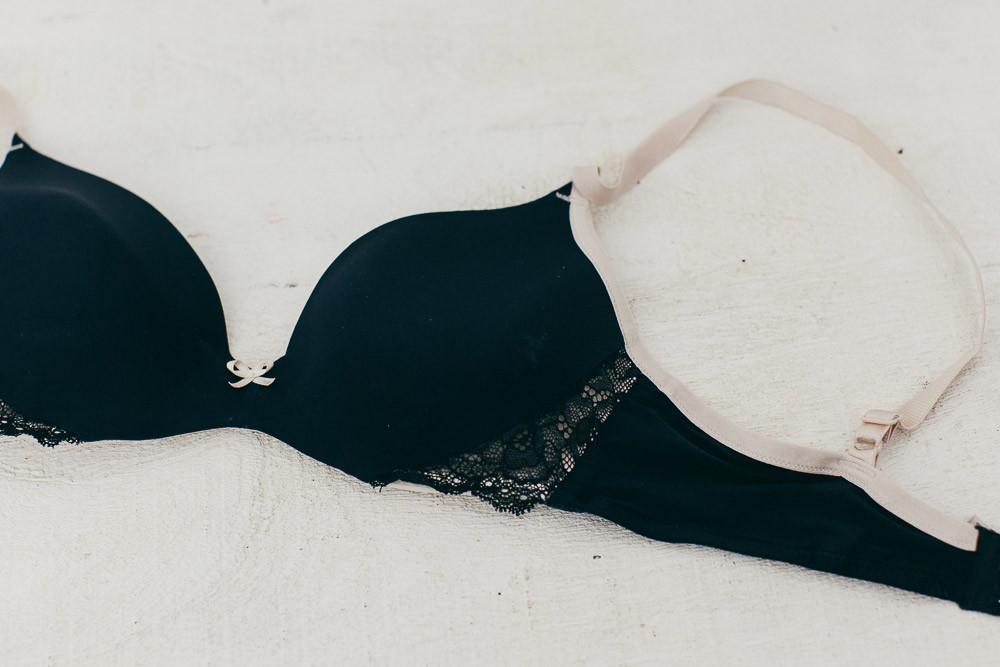 General tips to take Care of your bra:
It is recommended that women should rotate their bras regularly. A bra should be worn not more than 2-3 days in a row before being washed. The body's natural oils and sweat can break down the fabric if worn regularly without a regular wash.
Preferably, a woman should own at least three bras. It gives the time for rotation and laundry. This provides bra time to retract back and retain the elasticity. Over worn bra loses their shape and elasticity and cannot perform its functionality.
You should wash your bra after wearing it 2 or 3 times. It is not necessary to wash your bra after each wear. Like over-wearing, over-washing also damages the elasticity and shape of your bra and ruins it. If you do not sweat a lot and wear bra for just couple hours a day then you can wash your bra after 3 or 4 wear.
Always fasten your new bra in the outermost hook. This way you can move to the inner hooks and tighten when the bands start stretching as bra ages.
There are various types of bras designed for various outfits and occasions. It is recommended to own some of the must-have bra types; couple for daily wear, convertible bra, sports bra, sexy lace bra and lounge bra. This way you will have choices and save a single bra being fitted for every kind of dresses.
Washing a bra
When it comes to washing your bras, hand washing is always preferred over machine washing. Bras are made from delicate materials, and have certain amount of elasticity to ensure maximum comfort and support. It is extremely important to wash your bras properly to prevent them from stretching and get worn out prematurely.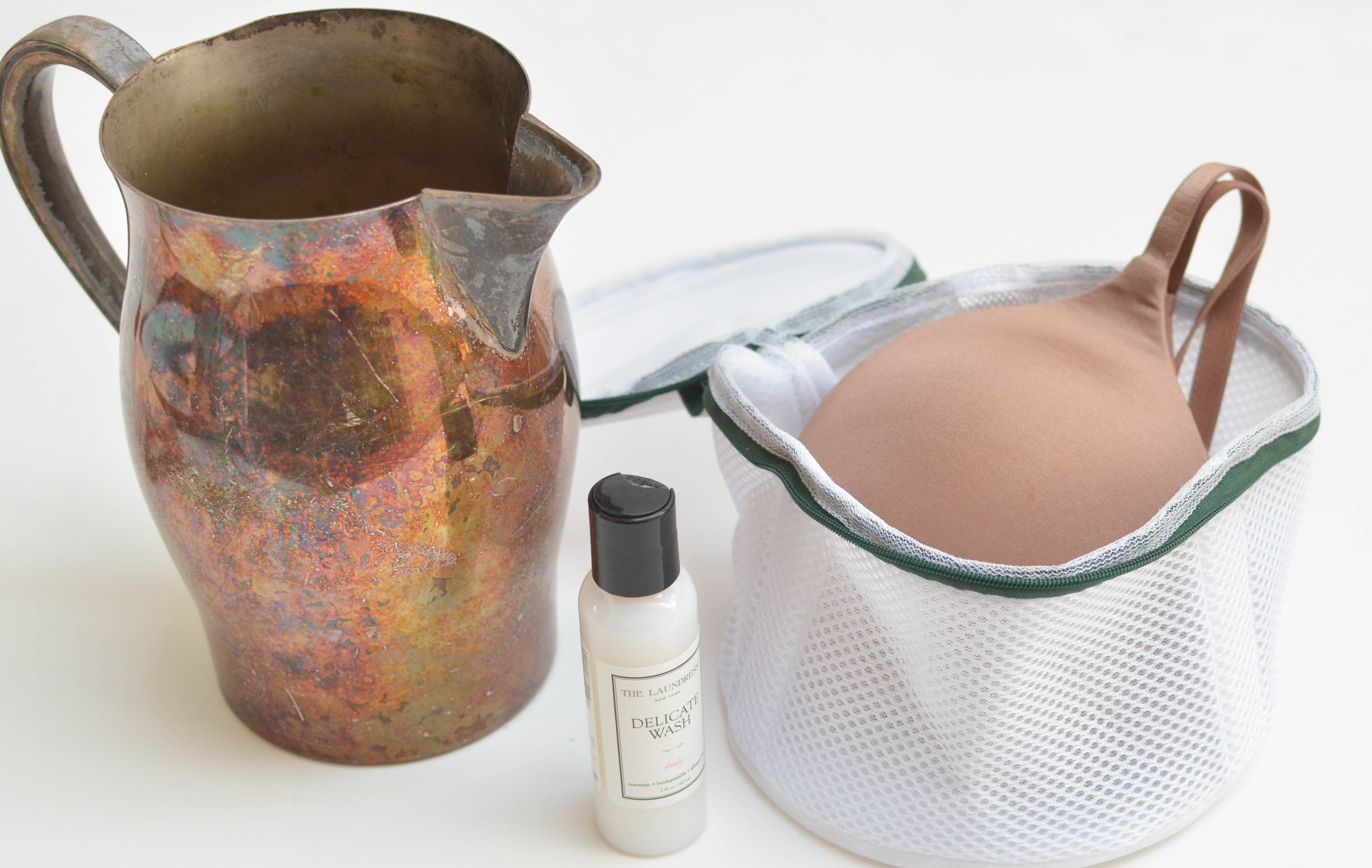 Alcohol free detergents are best for washing your bras to maintain their delicacy. You should not use same soap or detergent that you use on your other clothes like towels and jeans. You can get special lingerie detergent for your lingerie, or you can use baby shampoo or soap and mild non-biological detergent.
Gentle hand washing your bras after 2-3 wears with an alcohol free detergent is recommended to ensure long-life of your bras. We have picked some detergents:
Hand Washing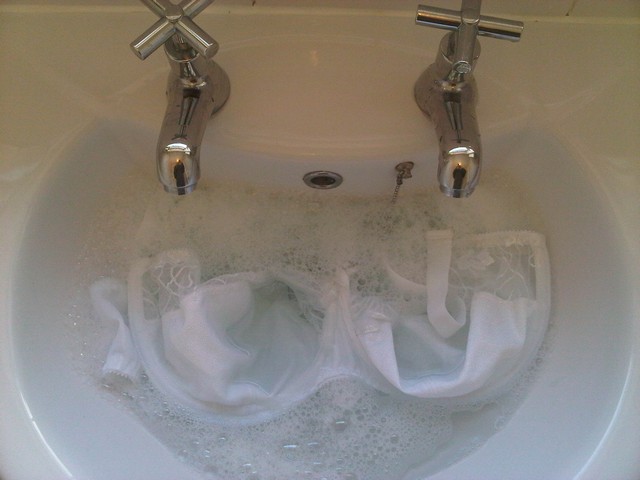 Here is the best way to hand wash your bras:
Fill sink or tub with lukewarm water enough to submerge your bras fully.
Add the alcohol free detergent (any of the above mentioned)
Soak the bras for 10-15 minutes.
Gently rub the fabric together (if needed) to remove dirt.
Use toothbrush to scrub and remove the stains.
Rinse well in cool water until the water runs clear.
Press gently against the sink to release extra water. If the bra has molded cup, do not wring.
Its time to dry.
Also Read: Bra Size Calculator
Machine Washing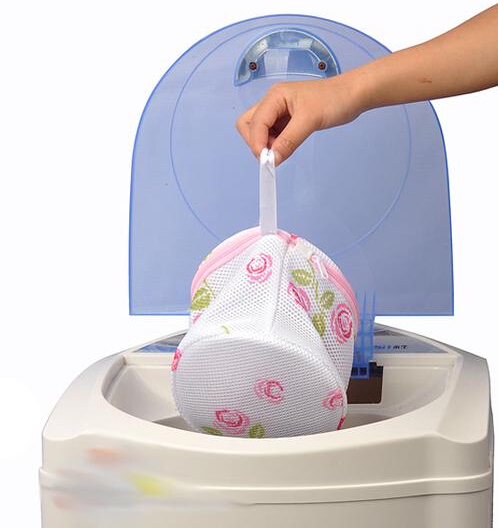 Not everyone has time to sit and hand wash their bras.
Here's how you do it right way if you machine wash your bras:
Hook the back of your bras.
Using a lingerie bag is must while machine-washing the bras. This keeps bra from stretching.
Use any of the above mentioned alcohol free detergent.
Do not wash bras with other heavy items like jeans and sweatshirts.
Wash the bras on a delicate cycle in cool water.
Reshape the cups of molded cup bra after taking them out of wash.
Never put your bras in dryer.
Drying a bra
As said earlier, NEVER put your bras in a dryer. Machine-drying the bras is the most damaging thing you can do to them. The heat will warp your bras and ruin them. The heat breaks down the elasticity of materials like Spandex and Lycra, leaving them stretched out. The best way is to leave the bras to dry at room temperature or outside in the fresh air.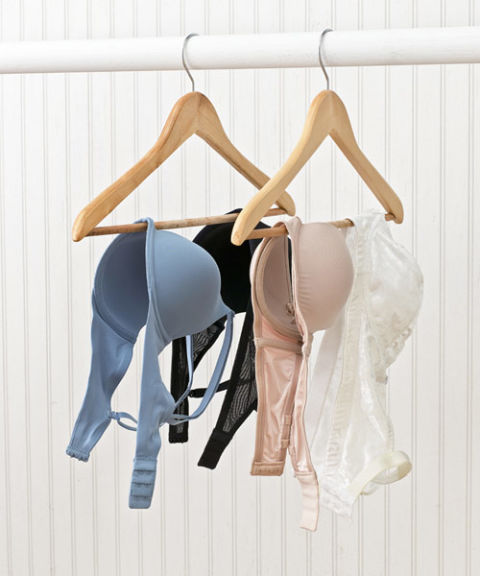 Best ways to dry your bras:
Hang them on a clothesline or hangers by the center gore between the cups, not by the straps or bands.
Lay flat on the clean towel
Storing a bra
Taking care of your bra doesn't end with washing and drying it properly. It is also about storing them correctly. You should not just throw your bras into drawers with panties and other stuffs. Your bras deserve separate and better storage.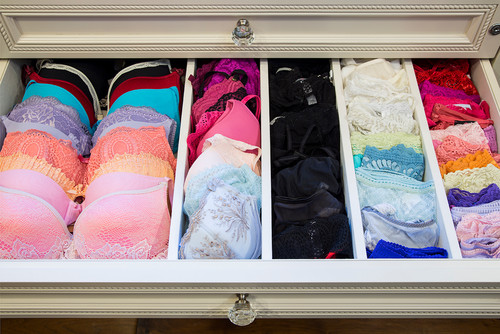 Best ways to store your bras:
Get a separate lingerie drawer (with divider is the best).
Do not fold your bras, pushing one cup into another. Store your bras flat; this will ensure their shape.
Line them up, like the stores do. Slapdash storage results crumples and creases. Also you can easily find the one you want if stored this way.
Separate your molded cup bras. Do not invert or fold them, cups will ruck and bend.
Caring while travelling
Travelling is fun but packing is boring. Clothes, you can fold them and pack them in suitcase but bras, packing bras is really maddening. You cannot fold them and you cannot squeeze them somewhere in the corner. And it is important to keep you undergarments undamaged while travelling.
Here's how you can travel pack your bras:
Don't forget to clasp the hooks to prevent accidental damages.
You can get a travel bra bag; it's a blessing. You can buy one from Amazon, Ebay or Aliexpress.
Do not fold molded-cups; instead stack them on top of each other.
Don't forget mesh bag and travelling pack of lingerie detergent if you are away for good long time.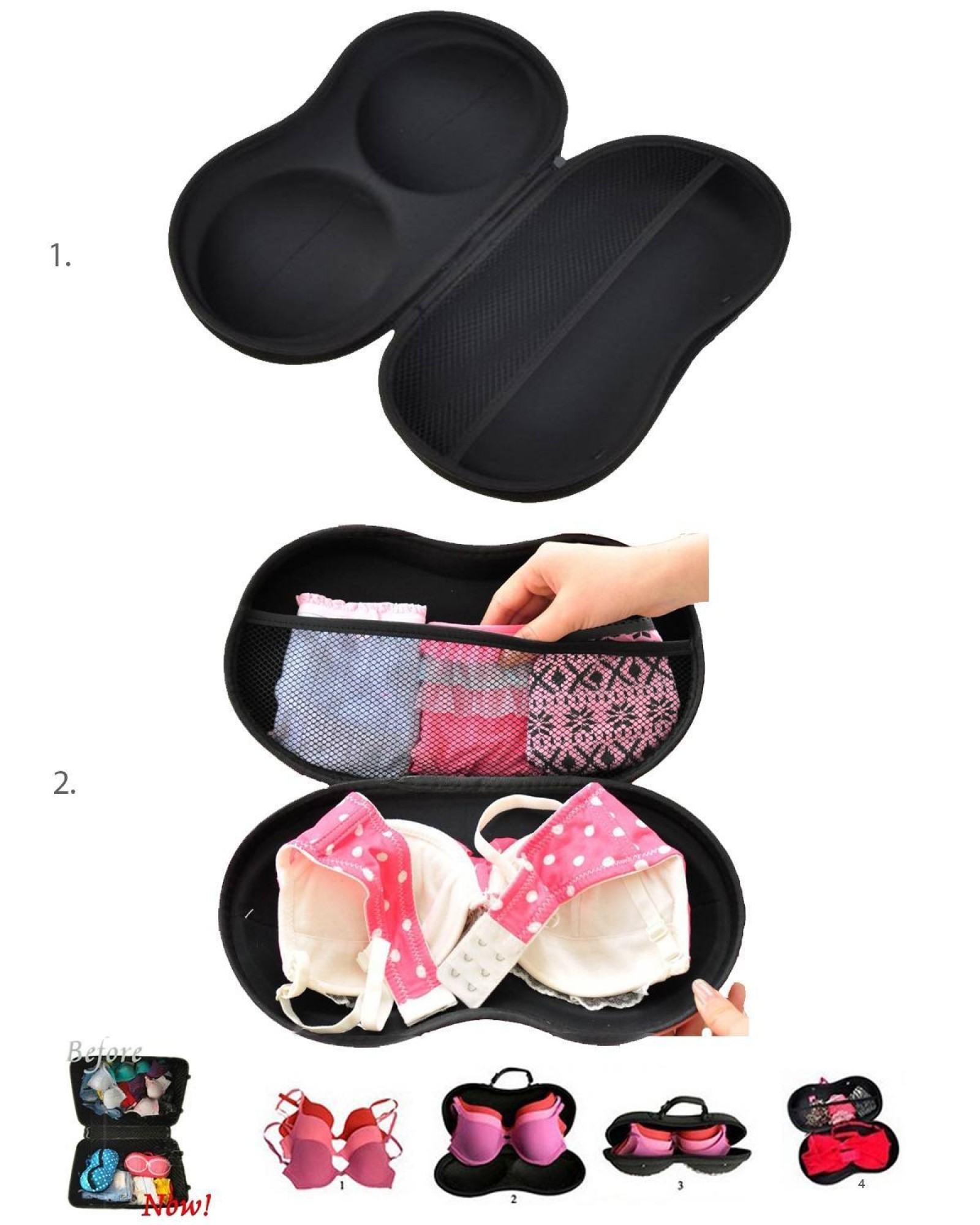 Also Read: Most Common Questions Women Ask About Bras
And now you deserve some BONUS tips.
Here are some laundering tips about fabrics so that you will know how to treat your bra based on its fabric:
Cotton:
Can handle hot temperatures
Chlorine bleach is safe for 100% cotton whites
Color-safe bleach can be used with dyed cottons
Can be dried on high heat
Can be ironed on hot
Microfibers (acrylic, nylon, polyester):
Can be machine-washed on cold to warm temperatures
Can be tumbled dry on low temperature
Rayon:
Most rayon garments must be professionally dry-cleaned
Can be hand washed in cool water
Silk:
Professional dry cleaning is always the preferable method for washing silk
If you must hand wash, use cold water and never chlorine bleach
Spandex:
Hand or machine wash in cold to warm water, never hot
No chlorine bleach
Can use color-safe bleach, but be sure to rinse thoroughly
Line dry or tumble dry on a very low heat setting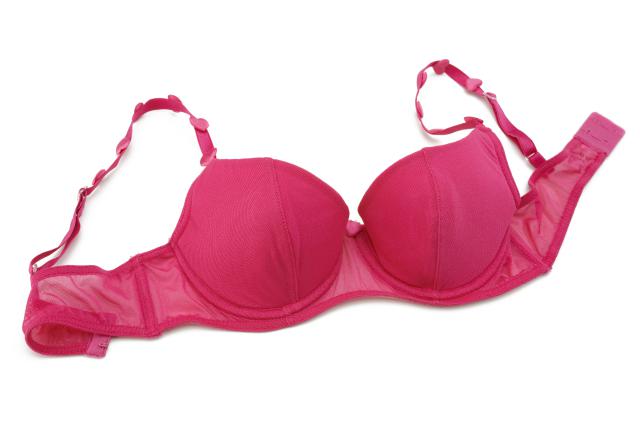 With this we have now come to an end.
The above-mentioned tips and tricks will help you take proper care of your bras. If you think we are missing something, please let us know!
Take care of yourself and your bras. (: