Almost 80% women wear wrong size bra that means bra that doesn't fit them. Mostly because it is difficult to find the perfect fit bra. Also women tend to settle for the design, style and the color of the bra they find attractive rather than going for the fit and function of the bra. We have many posts here at cupmysize encouraging women to find and wear the bra that fits them. But this time we are trying something new, rather than boring lengthy post, we have created motivational posters which will for sure(we think) motivate you to find that perfect bra for yourself.
Here are 15 motivational posters for you. We really hope that these posters will show you the importance of a bra that perfectly fits in an interesting way.
1. You don't wear shoes that don't fit. Why wear a bra that does not fit?
Makes sense, doesn't it?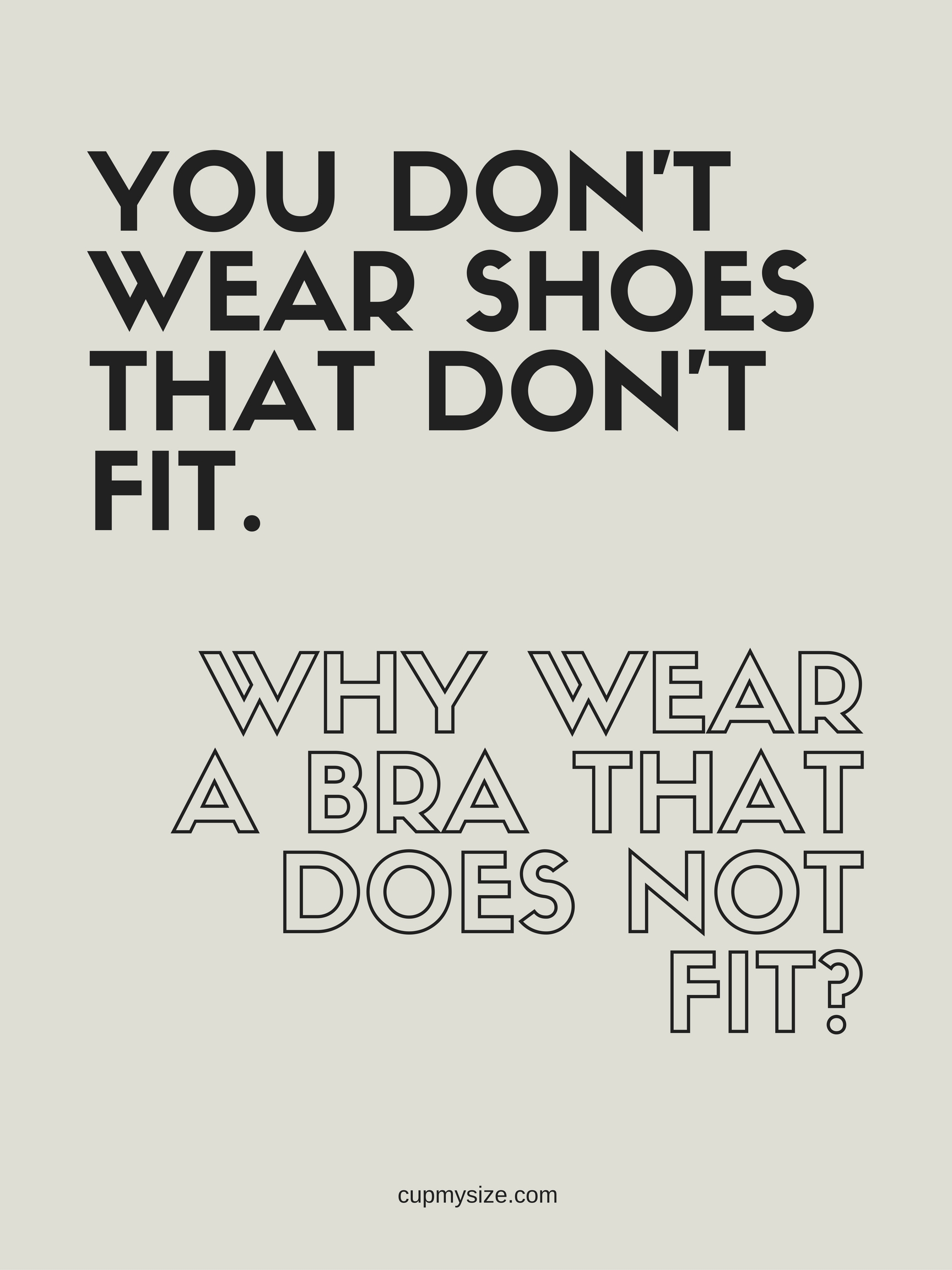 2. If it fits, it is fabulous.
Exactly! Wearing a perfect fit bra makes you look fabulous, whatever your size is.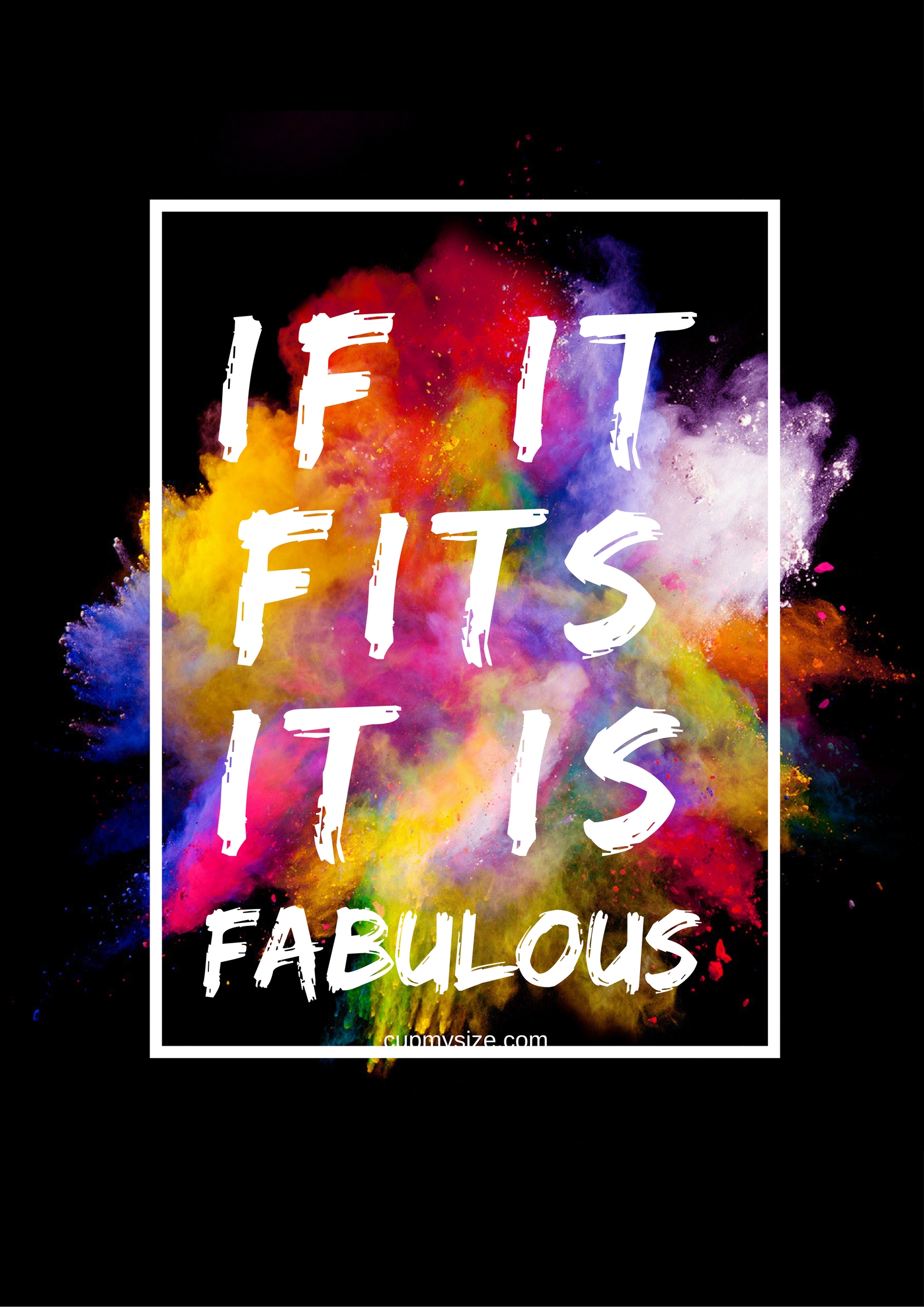 3. Keep Calm and wear a bra that fits.
Need we say more?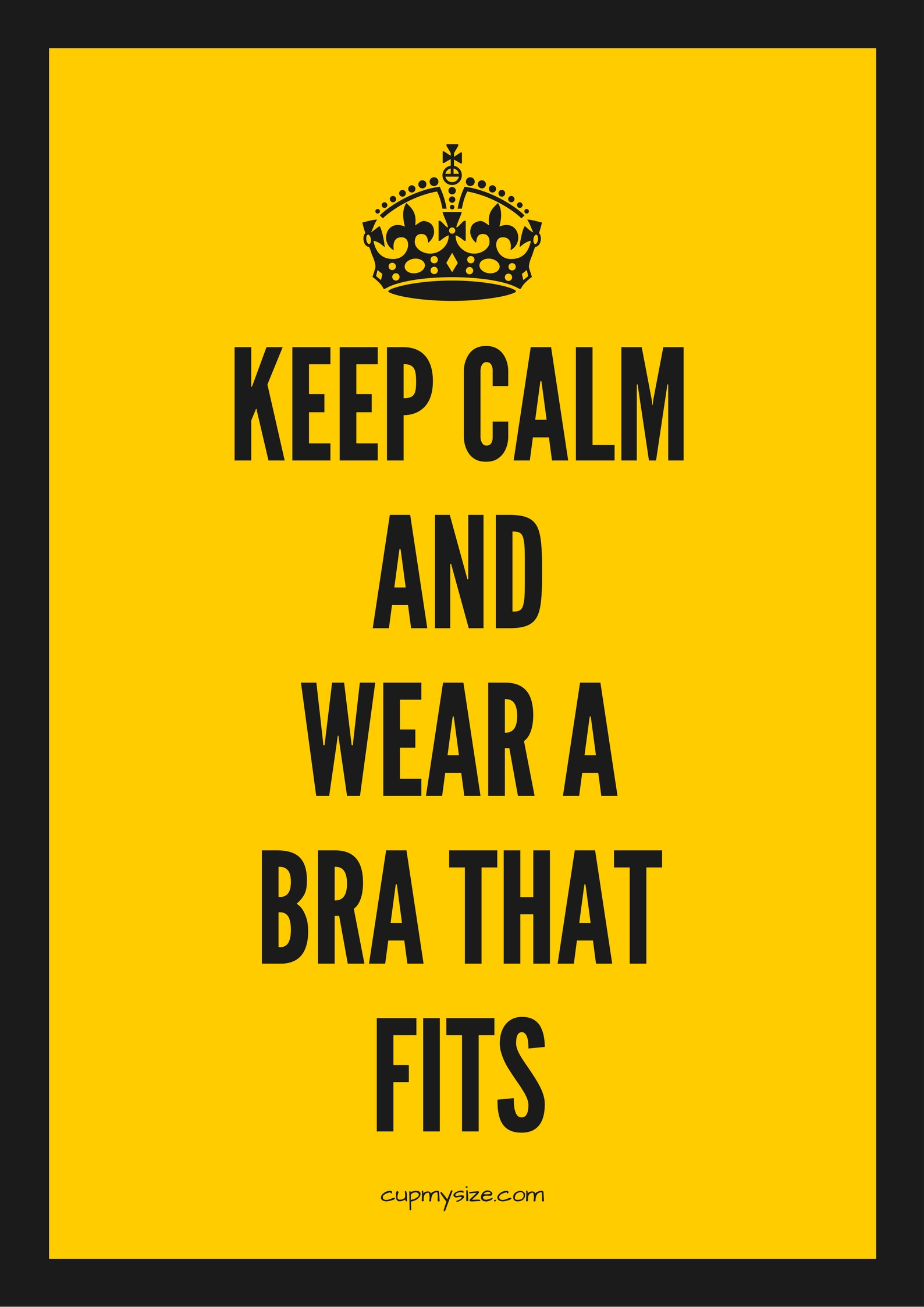 4. Bra fitting is more than just a checklist.
But still a checklist is a great help.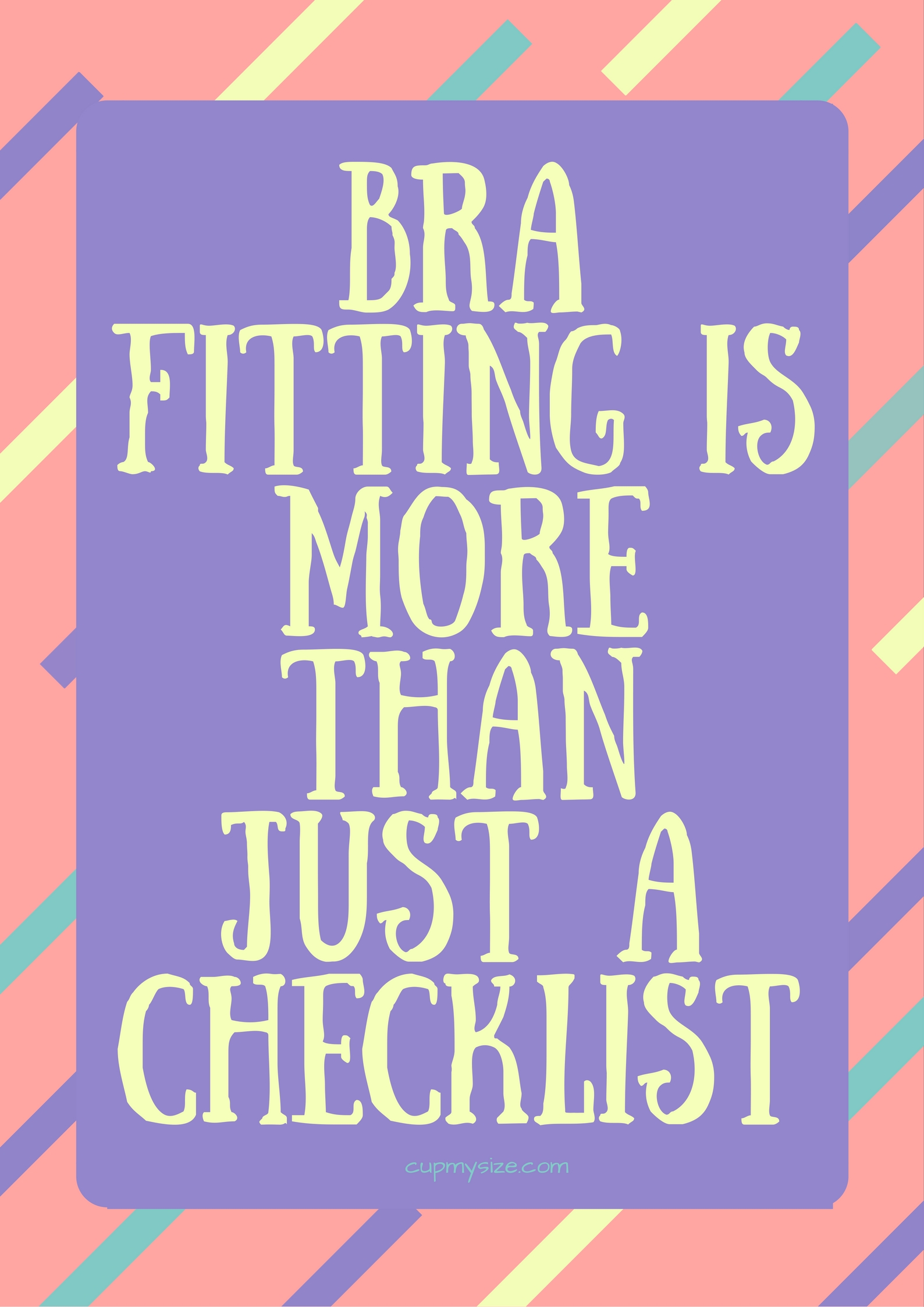 5. A perfect fit bra can make a huge difference.
Once you find a perfect fit bra, you will know the difference it makes.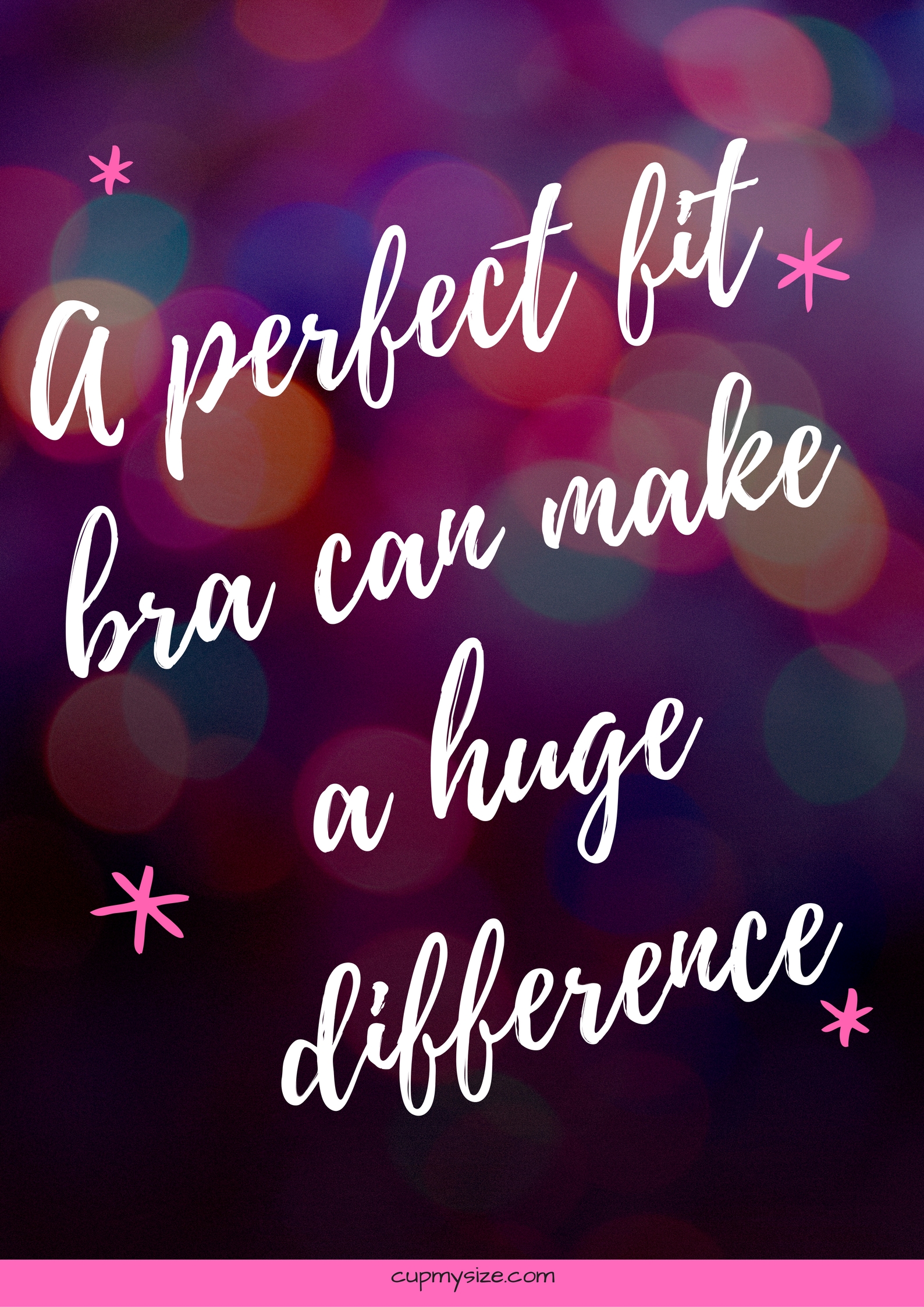 6. If your cup is only half full, you probably need a different bra.
Go down a cup size and see the difference it makes.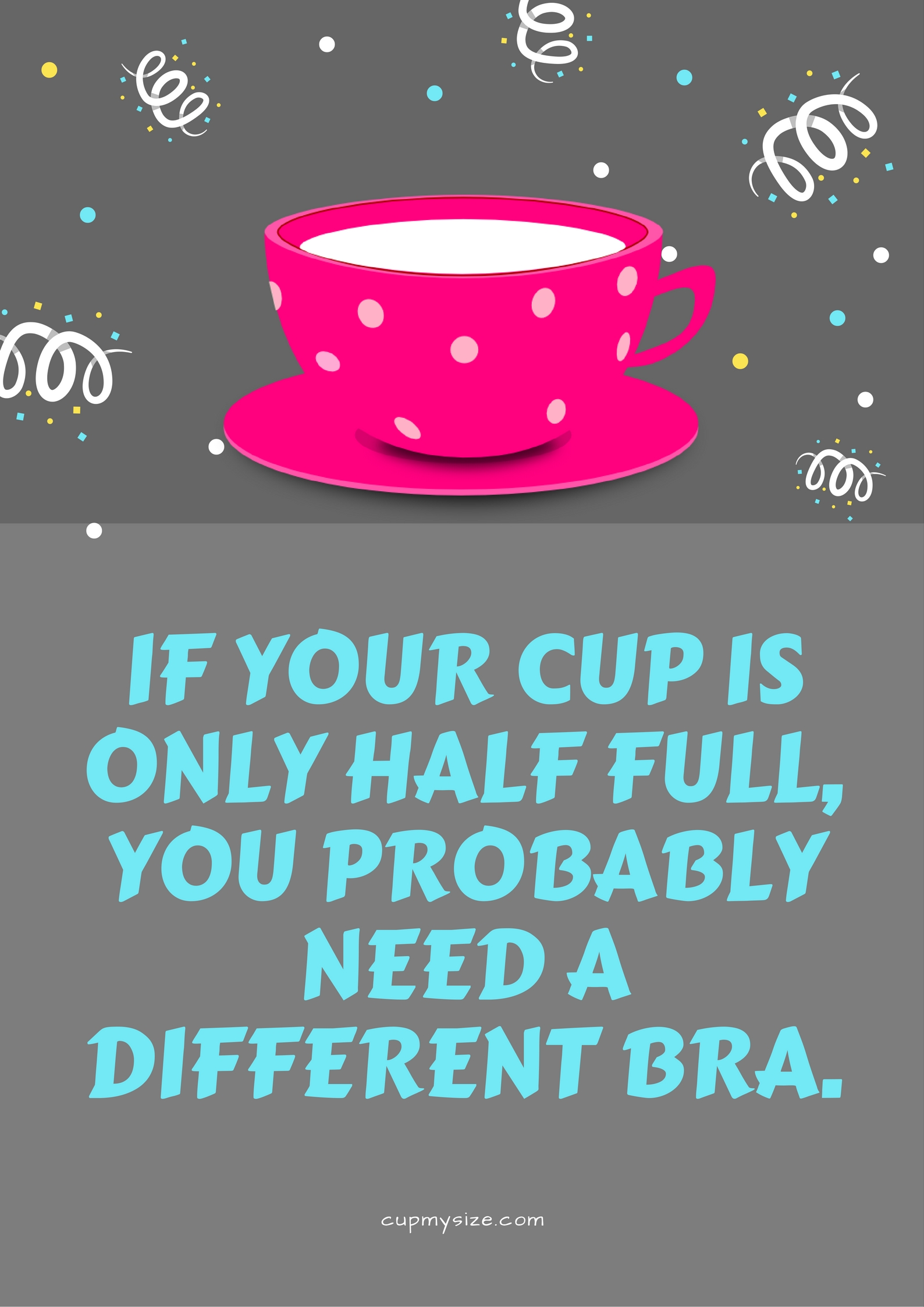 7. Happiness is a perfect fit bra.
A perfect bra is all you need to avoid all the bra related problems.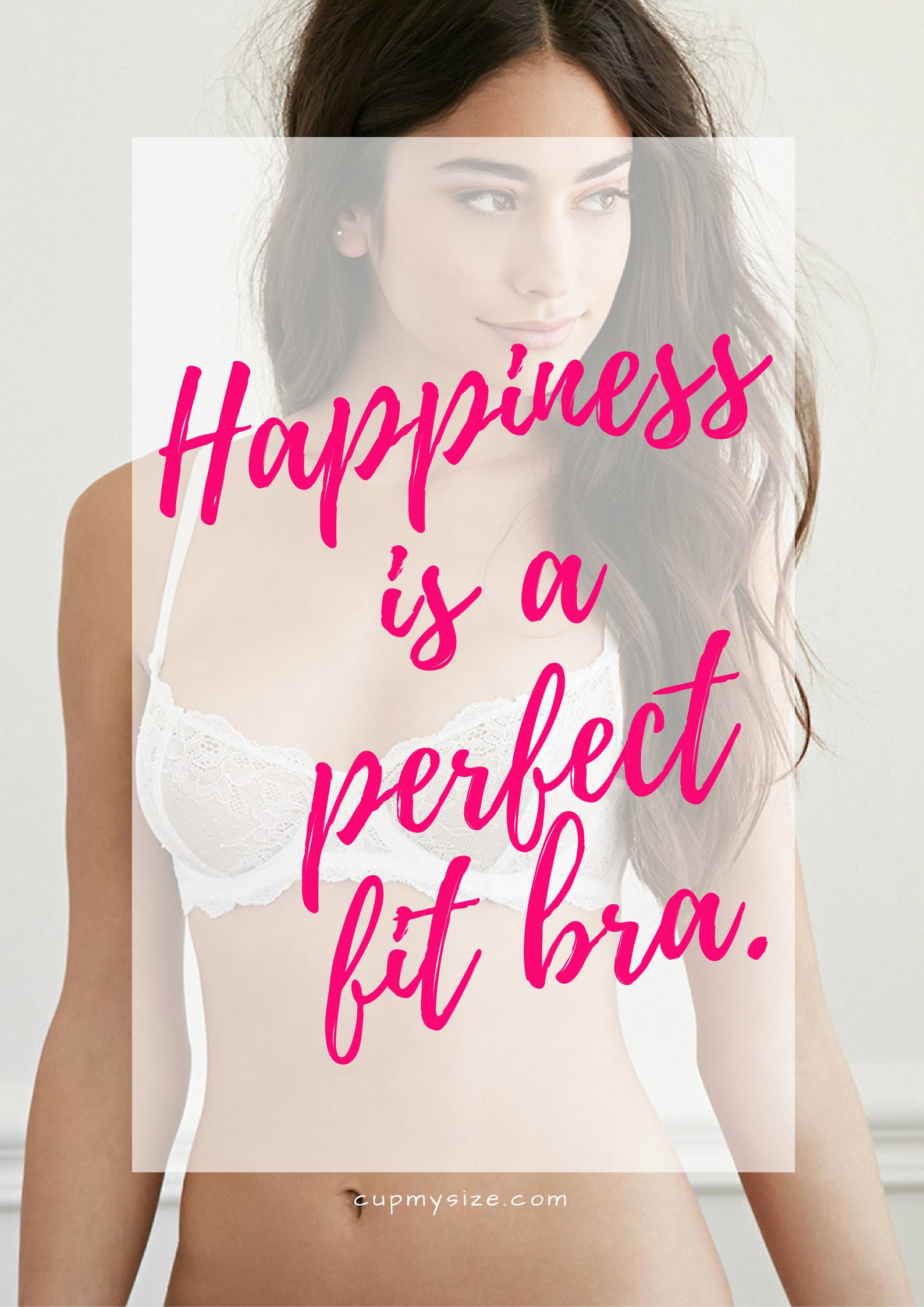 8. Perfect bra is like perfect man, supportive and sexy.
Both are difficult to find. Oink! But don't stop looking for them!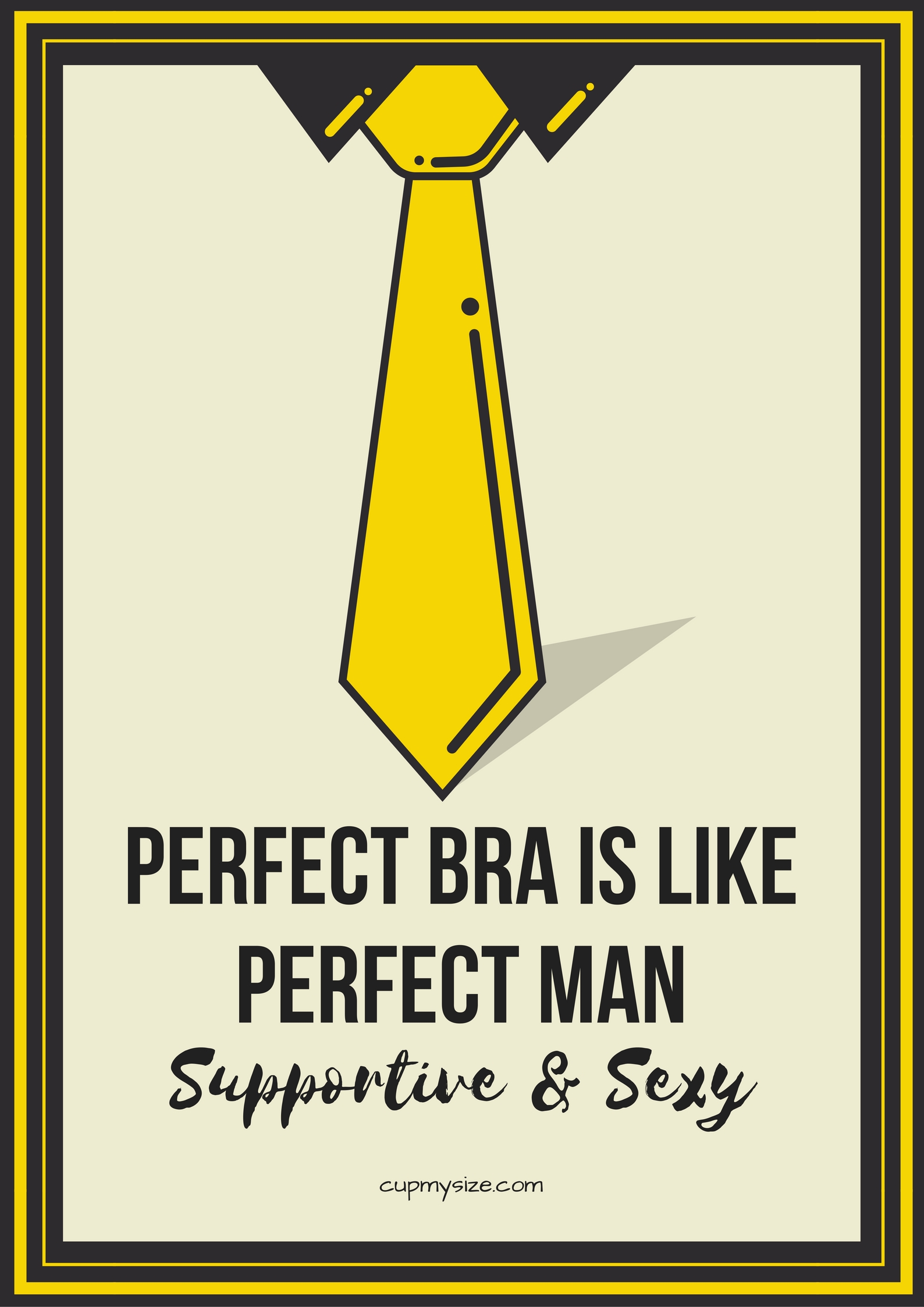 9. Your bad mood can be due to that bad bra. Get Fitted!
Not just bad mood, you can get headaches, shoulder and neck pains and more by wearing a bad fit bra.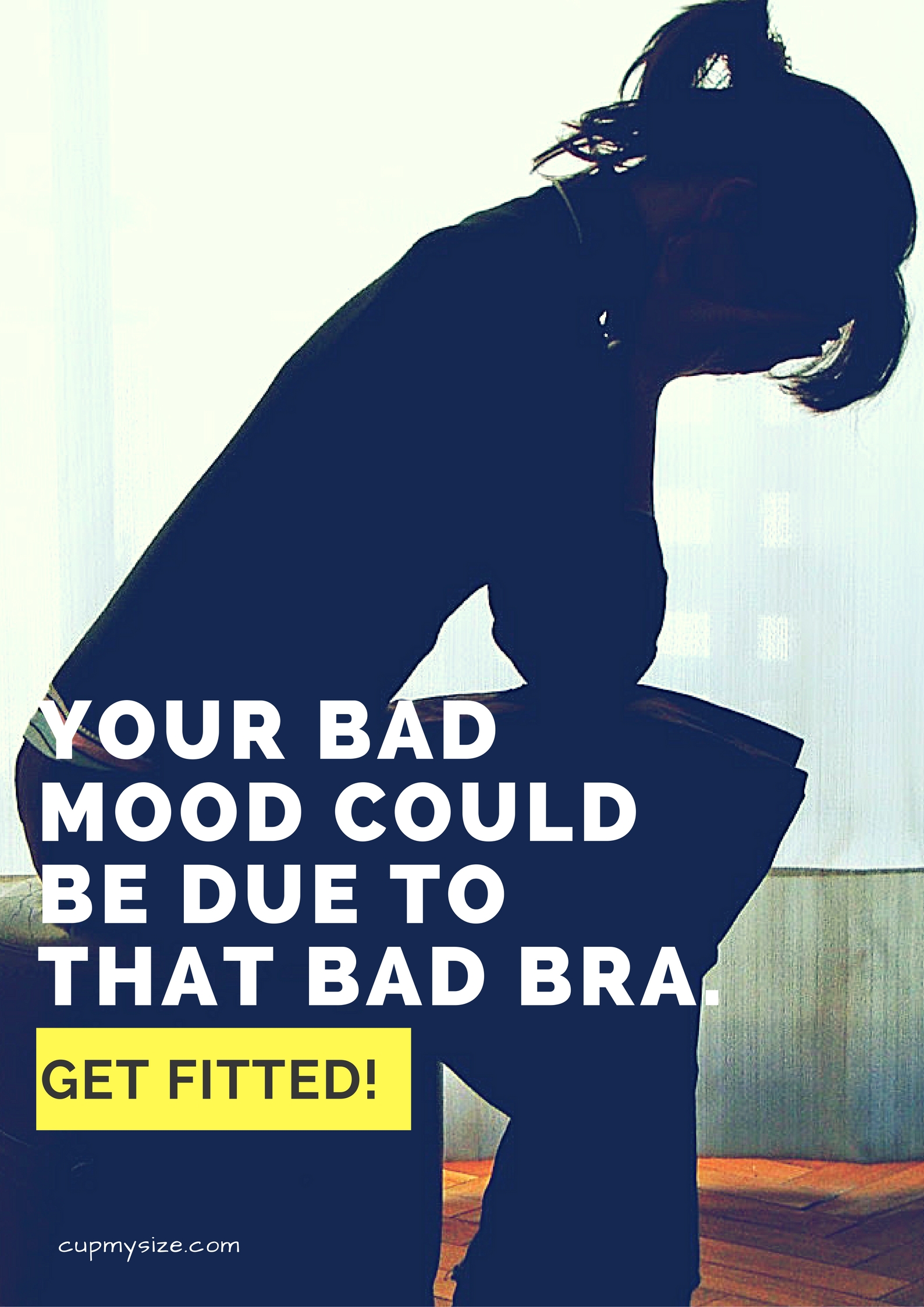 10. Always wear your best lingerie, as life is too short to leave it for special occasion.
Enjoy and celebrate everyday of your life.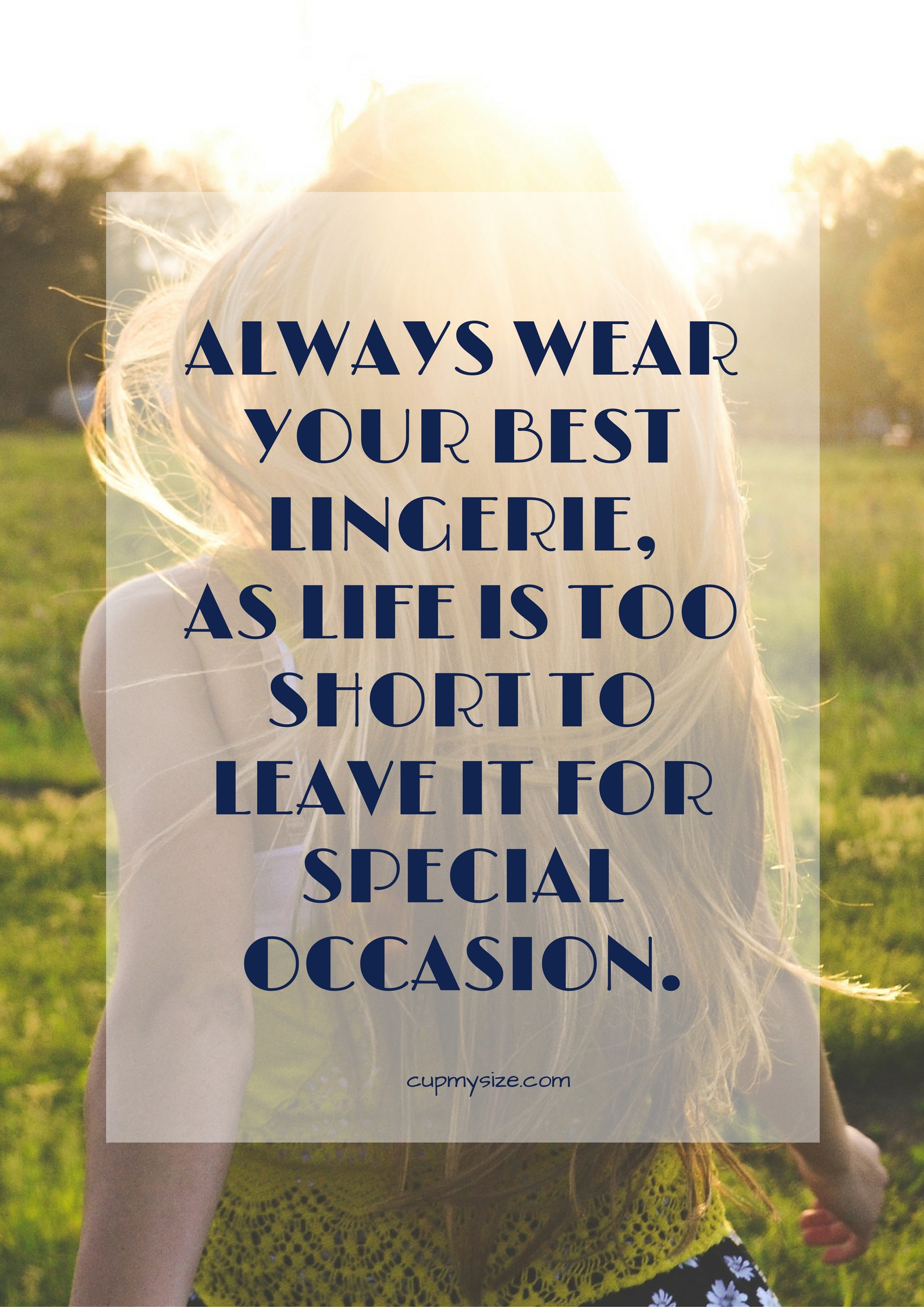 11. Wear fabulous underwear even if you are the only person who is going to see it.
Because you come first before everyone else.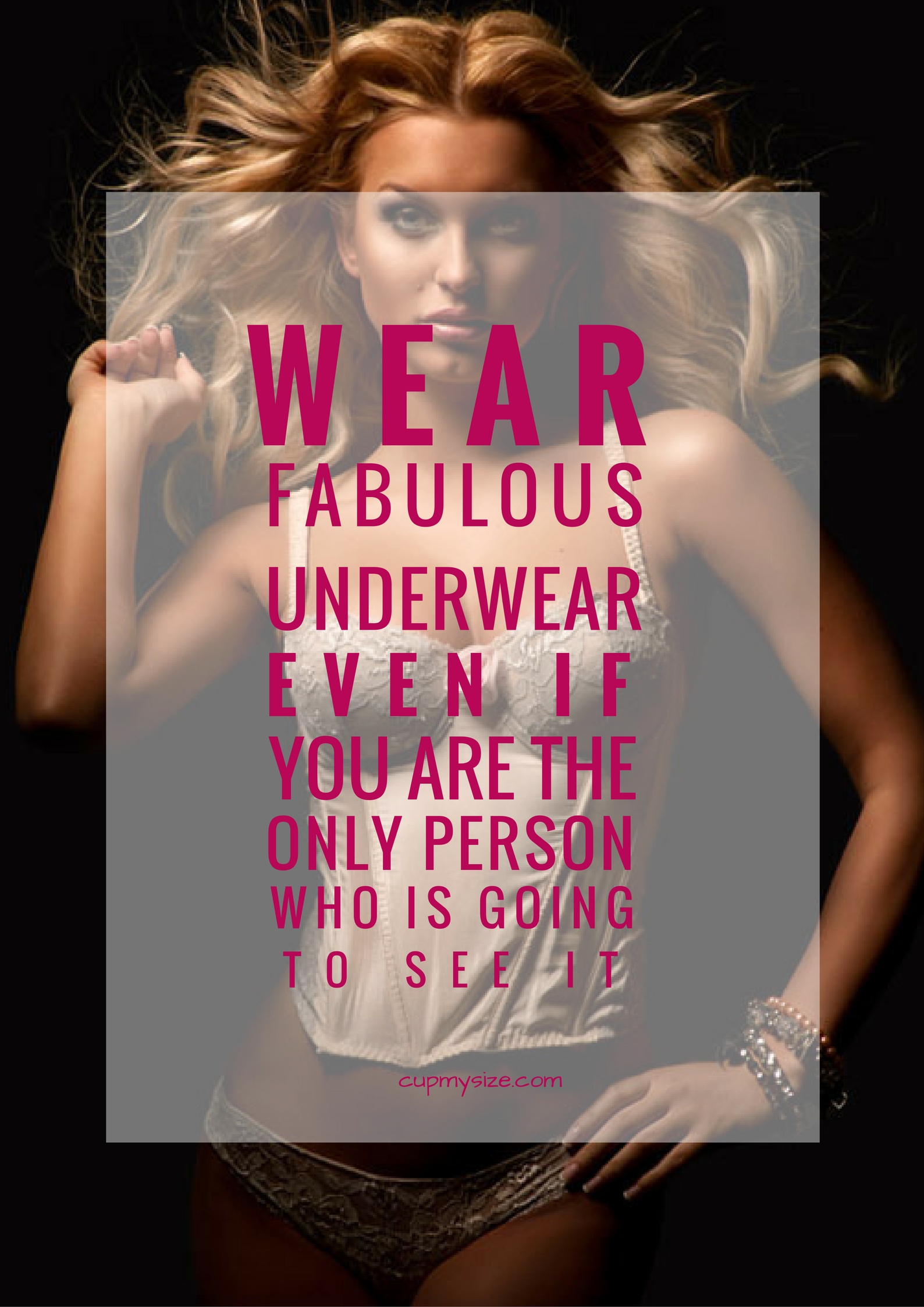 12. Pretty lingeries makes it all better.
We know you agree on this.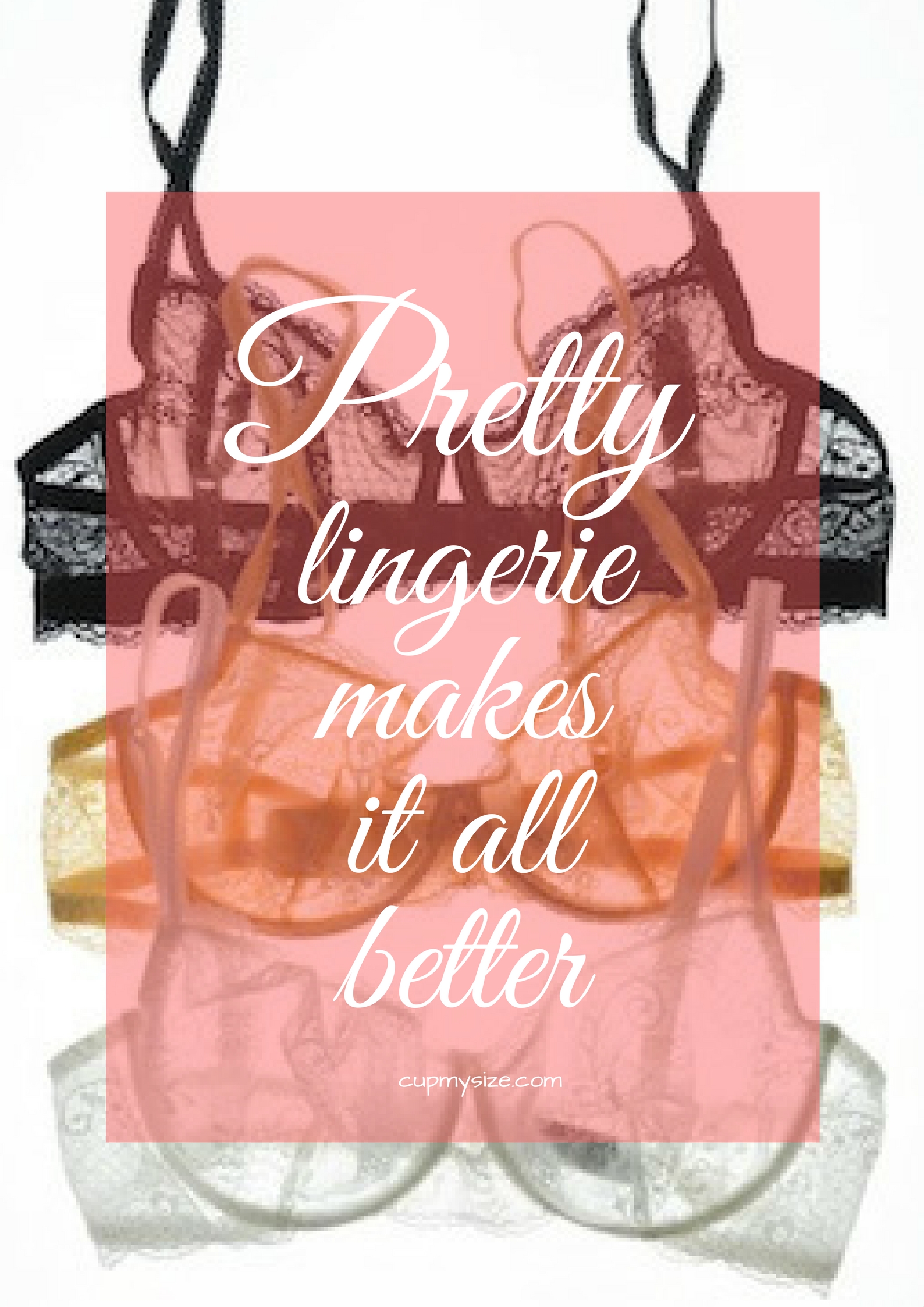 13. Find your size. Choose your style.
Get yourself measured. Choose the bra that is good for your breasts type.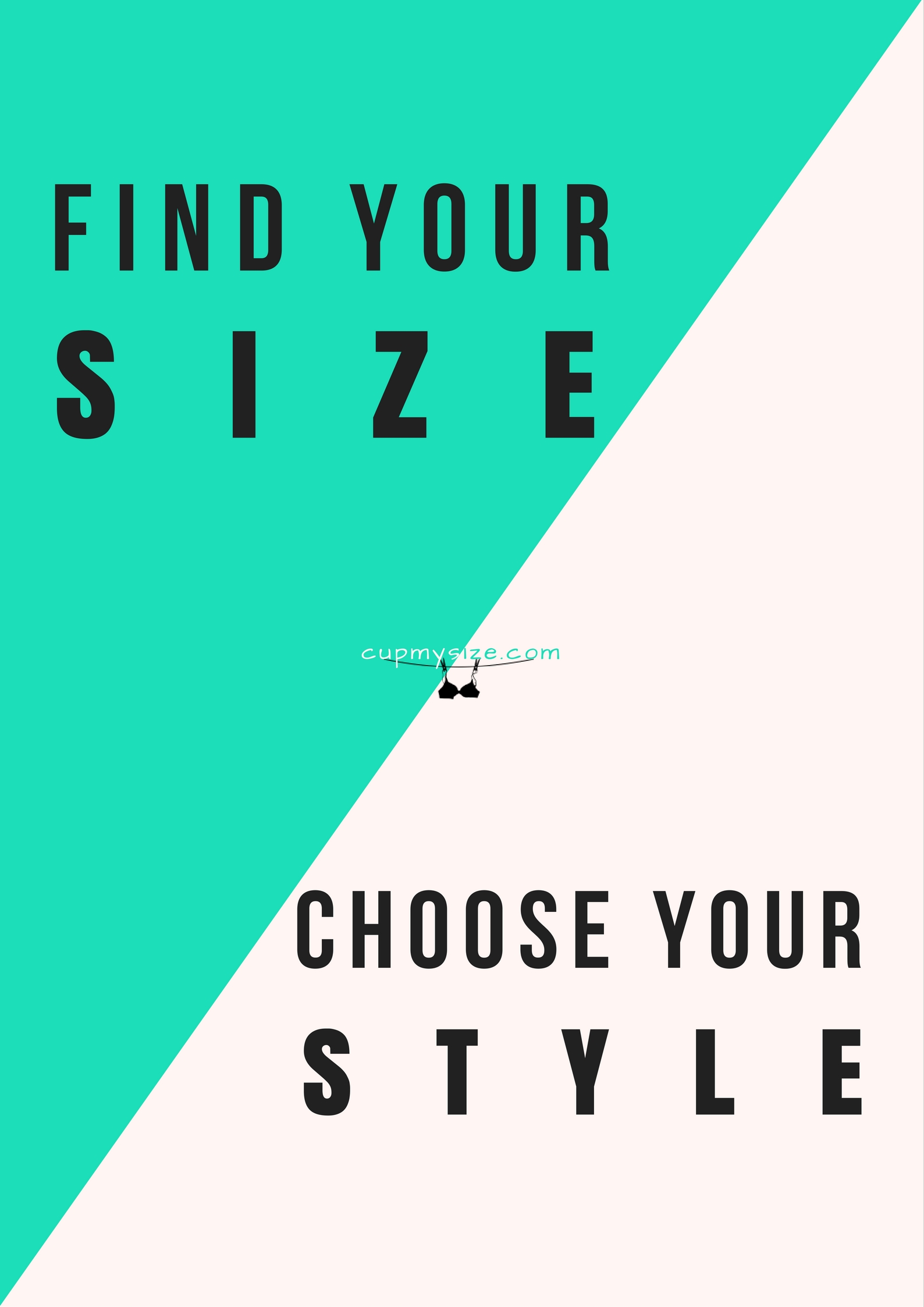 14. Good bra is like good friend. Hard to find one, close to your heart, lifts you up and always there for support.
Not just for fashion and style a good bra gives you support your breasts need and improves your health.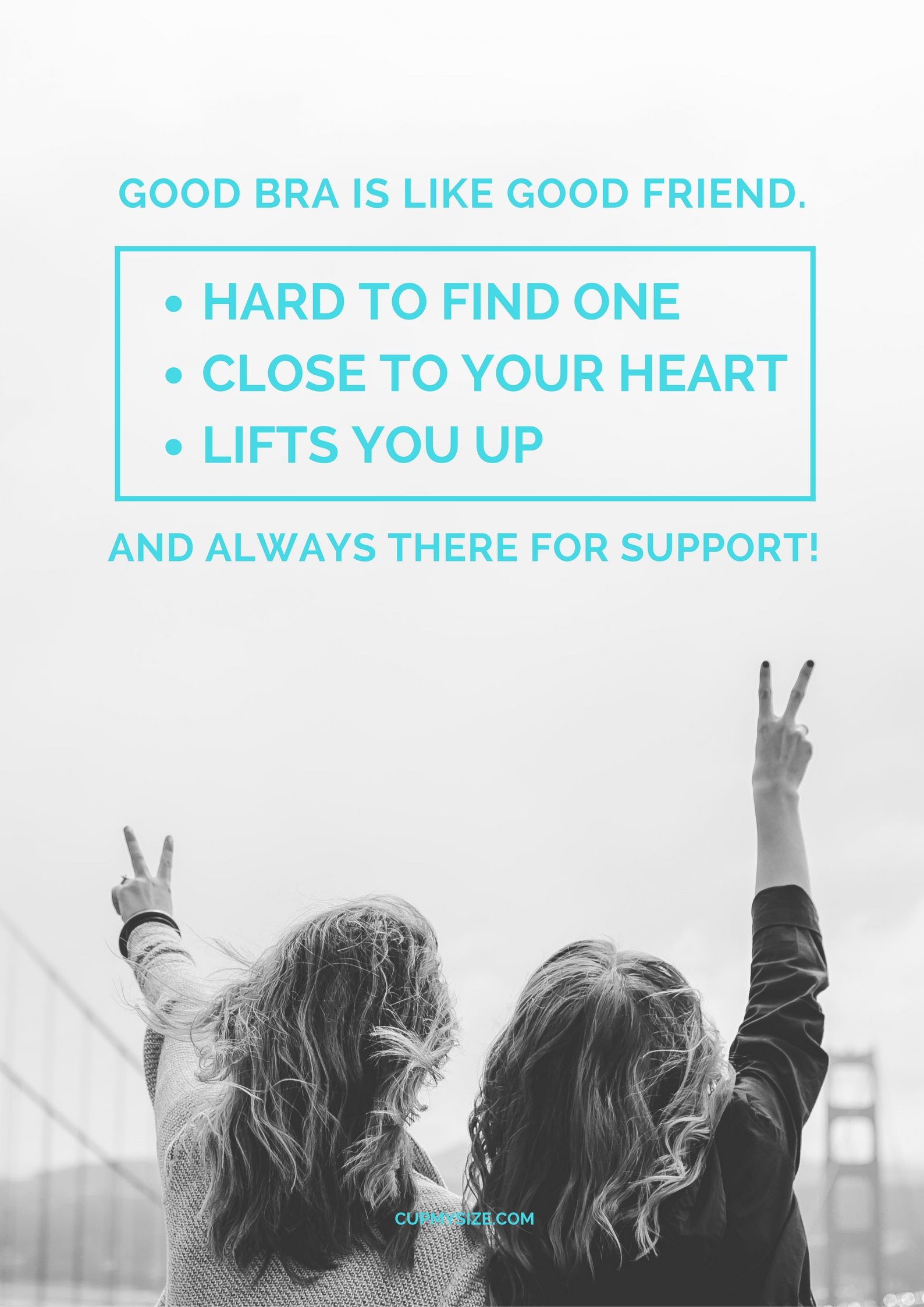 15. Attention. A perfect fit bra enhances your beauty and confidence.
No explanation needed.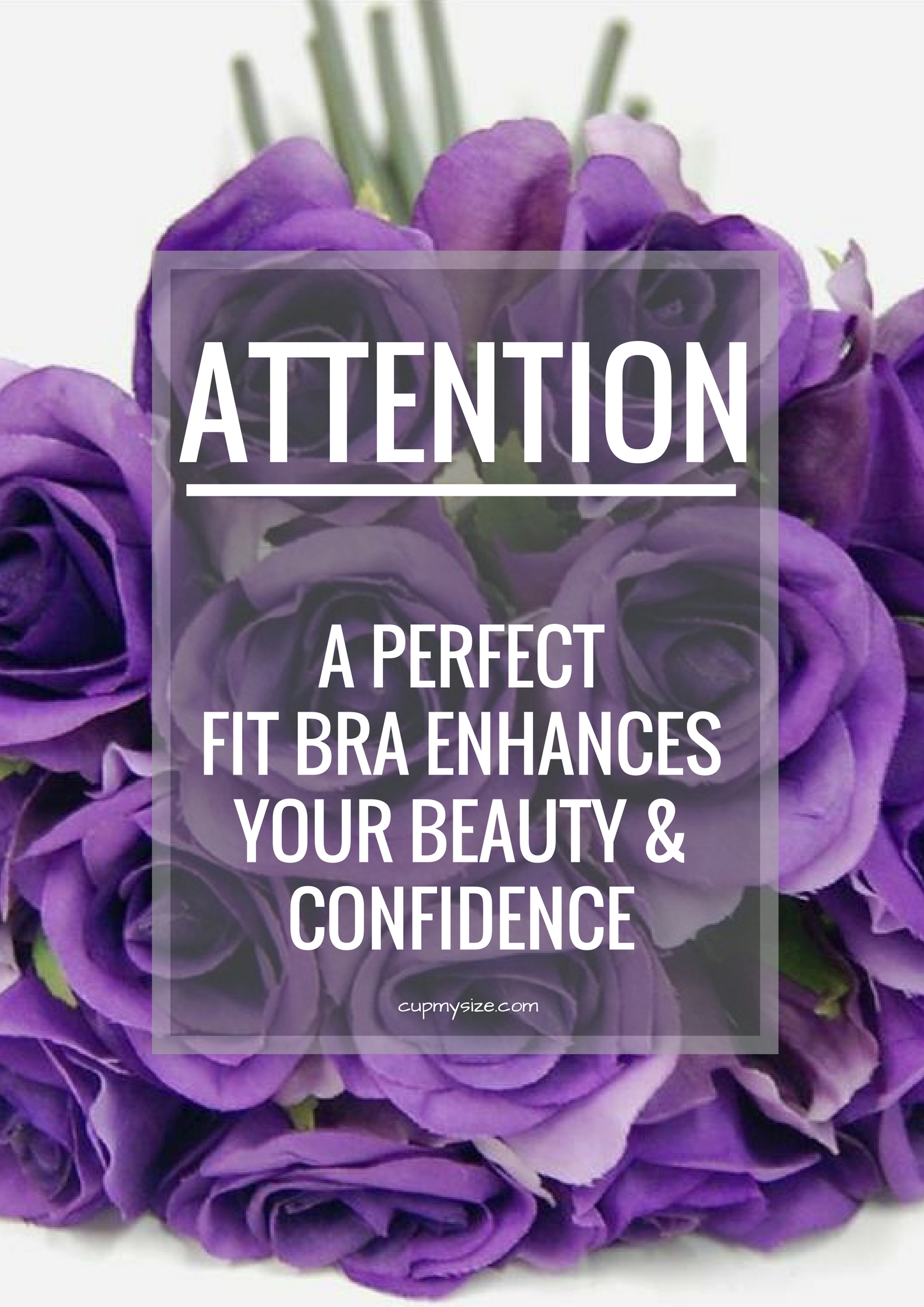 Motivated enough to search that perfect fit bra? Did you like them? Let us know in the comments section below or send us a message.
It is always best to share the good words. Share the above posters with your friends and families. You can print them out and hang them on your wall if you really like them.
Remember! Wear a bra that fits!